I'm Megan.
Vinyasa Yoga Beats is my playlist.
About Megan
I've been practicing yoga for 13 years, and making playlists since the days of cassette tapes. By day I'm a content designer and an information architecture-enthusiast.
I completed my 200 hour yoga teacher training at Back Bay Yoga Studio in Boston, MA with Ryan Cunningham and Caitlyn Visconte in 2015. I've completed additional educational workshops with Leslie Howard, Adell Bridges, Celest Periera, and Dr. Ariel Foster.
I live and practice in Pittsburgh, PA at South Hills Power Yoga. I also teach pop-up classes at Some Yoga Studio in Boston, MA. To support my local studio, rent my vinyasa restorative yoga class for 7 days from South Hills Power Yoga.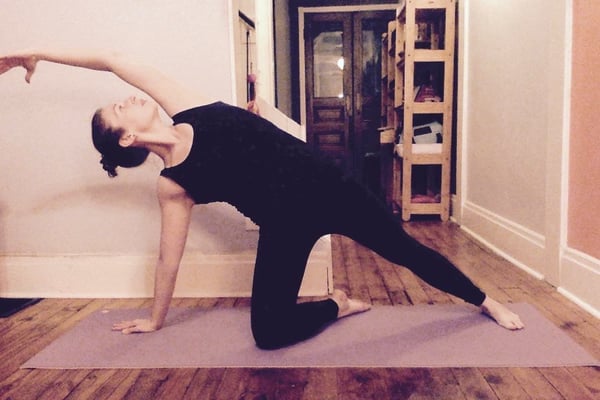 About Vinyasa Yoga Beats