Table of Contents
Problem
After running a user survey about our customers' experience with our Knowledge Base, we learned than 26% of respondents can't find the answer they're looking for.
What's worse, more than half of users (55%) reported that when they get stuck looking for an answer, their next step is to contact Support. So making our articles easier to navigate could have some serious implications.
We sought additional feedback from our own internal teams to understand what's getting in the way.

"I hear customers say "I didn't read the KB article, it was too overwhelming" frequently."

-
Customer Support Specialist
"I show them the KB articles... and they claim they have followed the guides, and then they make mistakes or ask questions that have actually been covered by those materials."

- Inbound Success Coach
Solution
To make our articles easier to scan, I designed a table of contents above the fold. Readers can click a heading or subheading to jump directly to the answer they need without scrolling through the entire article. This makes it easier to find the answer you're looking for on the page. Since the design references the H2 and H3 headings on the page, it's instantly localized in all our supported languages.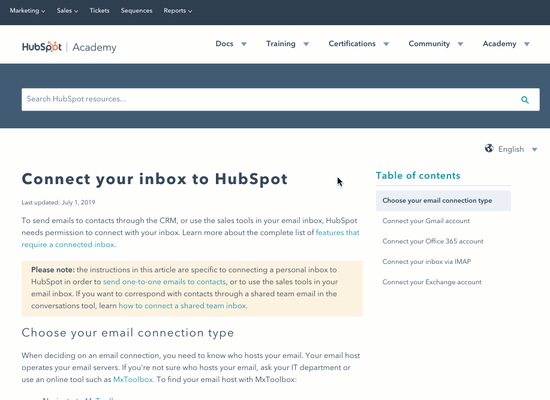 We also learned in our user survey that 33% of readers are searching the Knowledge Base to share an article with a member of their own team. With this in mind, the table of contents was designed to append an anchor tag to your URL automatically, based on the heading you've clicked. This means you can easily share a link directly to a specific answer on the page.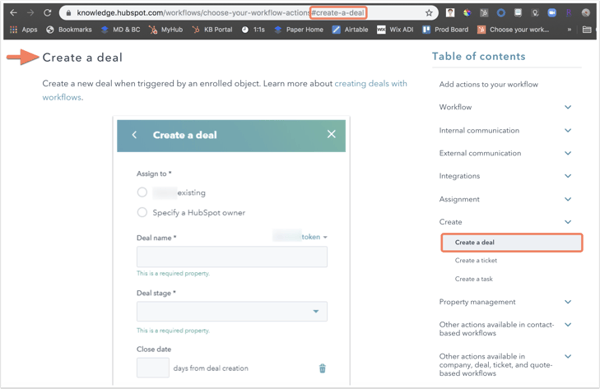 The result:
An internal study with our Frontline Support team found that 94% of survey respondents used the anchor links to send customers to direct answers on a page in support tickets.
I cannot overstate the importance and value of Megan's contributions on the recent navigation/IA research project in which I was involved. It was Megan who first reached out to offer her help on the project, but in the end, she did far more than help... one of the most important sources of IA data used in this research came from a card sorting study that Megan fully designed and ran. Darrell Penta, Ph.D., UX Researcher at Google
...through our ongoing collaborations and through my evaluation of her independent work, I have found her to be exceptional in every respect. Simply put, I love working with Megan, and I'm constantly in awe of her professionalism, her sincere empathy, and most importantly, her ability to consistently produce the highest quality work. Darrell Penta, Ph.D., UX Researcher at Google