Self-service help case study
In 2017, HubSpot's existing support experience did not emphasize ways to self-serve or search for help. The primary call-to-action on the page was to log in and file a support ticket or call support to get help.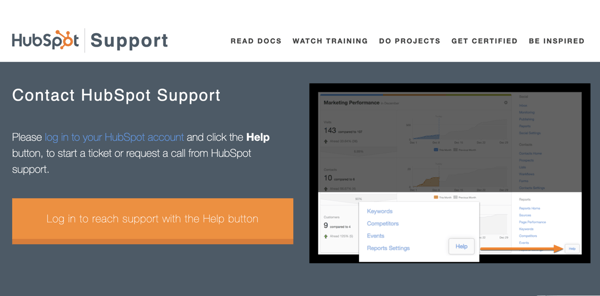 By sharing a visual analysis of user search behavior, I coordinated a team of cross-functional stakeholders to redesign the experience with finding help. Collaboration
Competitor research: worked with technical writers to document how help content was structured on competitors websites

and evaluated strengths and weaknesses.

Open card sort: coordinated with the UX research operations team to design an open card sort study with survey questions.
Menu tree tests: ran 2 menu tree tests for top personas. Wrote 10 tasks for each study based on trends in customer support ticket data.
Follow-up interviews: worked with UX research team on a script, and interviewed 6 open card sort respondents to examined topics from the open card sort with the least agreement.
Secondary research: analyzed existing research studies from other teams, including: academy, research, and design.
Approval and publishing: coordinated with design systems, marketing, support, and legal teams on design requirements and final sign-off of content.
Solutions
Created a solution that prioritized the search experience and linking to a specific answer on the page. Since the resource types a user needs can vary during all stages of the customer lifecycle, bringing all resources together creates the best customer experience.
"I use whatever search bar I can find" [to get help].
Worked with self-service support team manager and developer to design a unified help experience with a prominent search bar.

Worked with stakeholders from other teams to approve designs, copy, and index their pages in our search engine.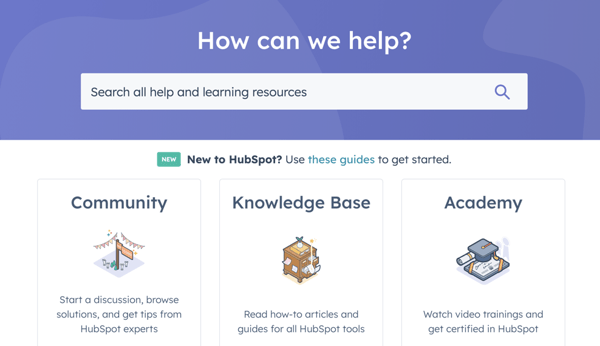 Worked with the support representatives and the self-service support team and developer to define and design labels and interactions for a federated search experience.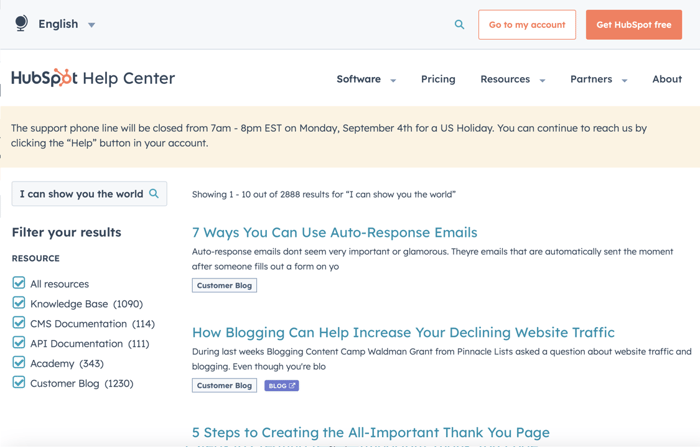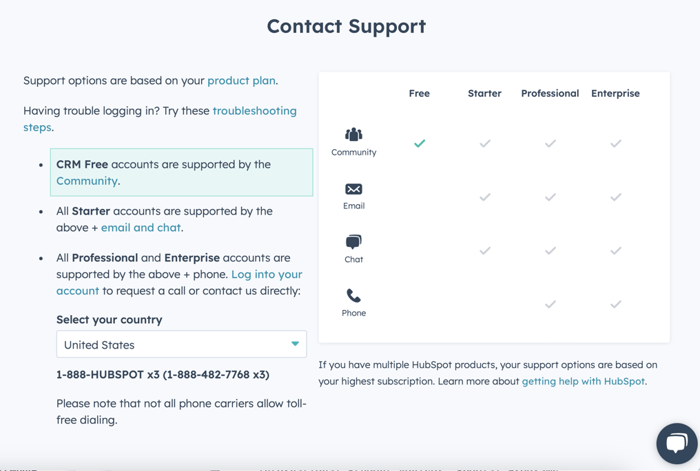 Defined new topics in our knowledge base specifically for CRM Setup and

Getting Started

to address the new user journey when knowledge base resources are used the most.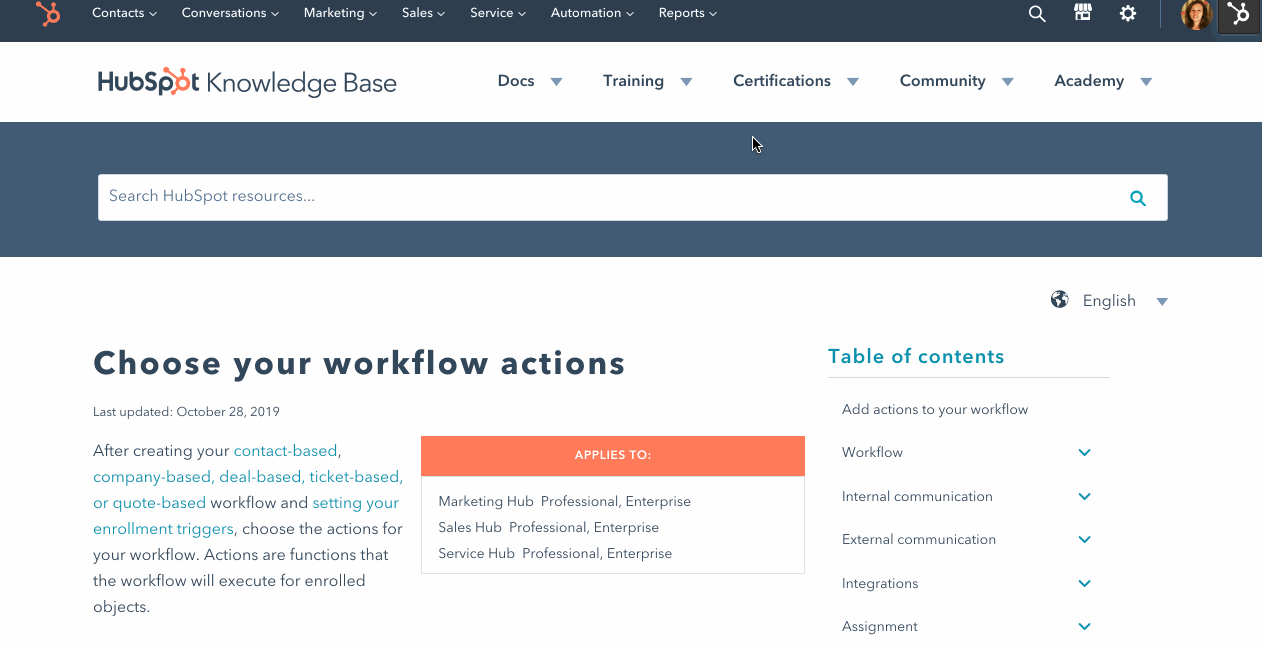 Results
The new unified help page received 86% positive sentiment feedback.

Referral traffic to our developer documentation and blog from our help and knowledge base properties increased.

The table of contents feature was used by 91% of customer support employees to close support tickets.

All elements of the knowledge base content model are designed to update directly from our localized content management system, so the site is always up to date.