Plain language training
In 2022, I joined a large design team that had grown exponentially over the past year. To scale clearer and more accessible content quickly, I proposed to train our design team on how to write in plain language.
Collaboration
First I completed a brief audit activity where I identified key phrases and experiences where content could be more clear, concise, and accessible. Then I reviewed source materials from plainlanguage.gov and WCAG 3.0 to synthesize plain language principles our designers should keep in mind.
Then I brainstormed with my teammates on how to structure and pace the interactive portion of the training. I mapped out each principle we wanted to highlight, and tried to create an exercise for each. Then one of my teammates suggested embedding examples in a single user experience.
Solutions
I designed and ran the brief training activity that included:
plain language principles

examples of how to apply plain language inside our product

key phrases to avoid in Klaviyo

an interactive breakout activity to practice writing

a toolkit of plain language resources to use during the activity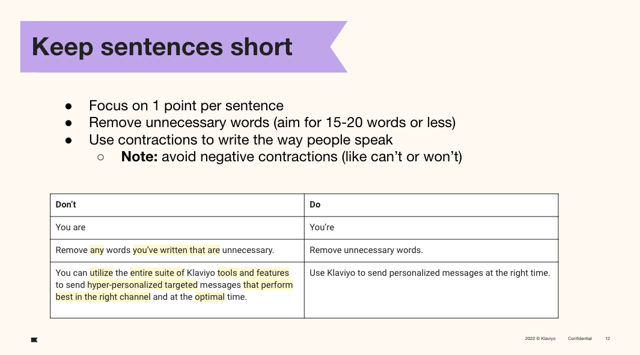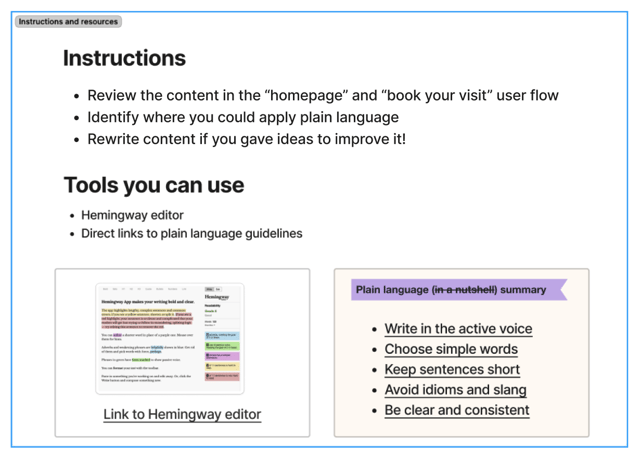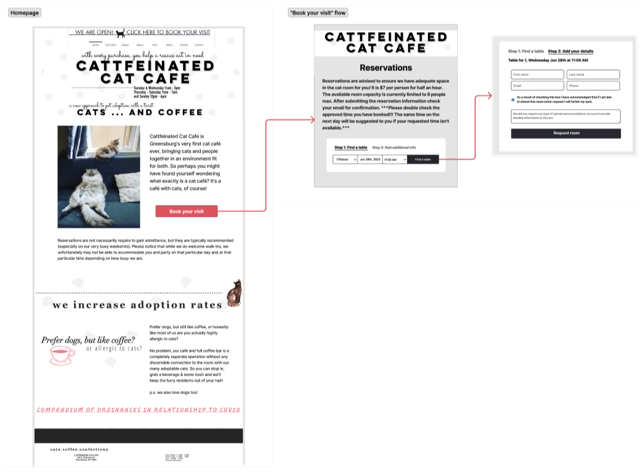 Results
4 dozen designers writing in plain language together

100% of participants agreed or strongly agreed that they:

felt more confident about writing in plain language

would recommended this training to other designers

Feedback that most commonly described the activity as "fun" 🥰
"The session was a great reminder of how to practice inclusive copy writing"
"The activity was super fun and helpful for reinforcing the lesson"

"Loved the breakout to apply the content and loved the fun context of the activity"